Write Name on Coca Cola Birthday Cake For Everyone
This awesome gravity Coca Cola Birthday cake is especially for Coca cola Lovers who loves to drink coke with every meal, in party or it can be anytime. sometimes you just crave for it and drink it.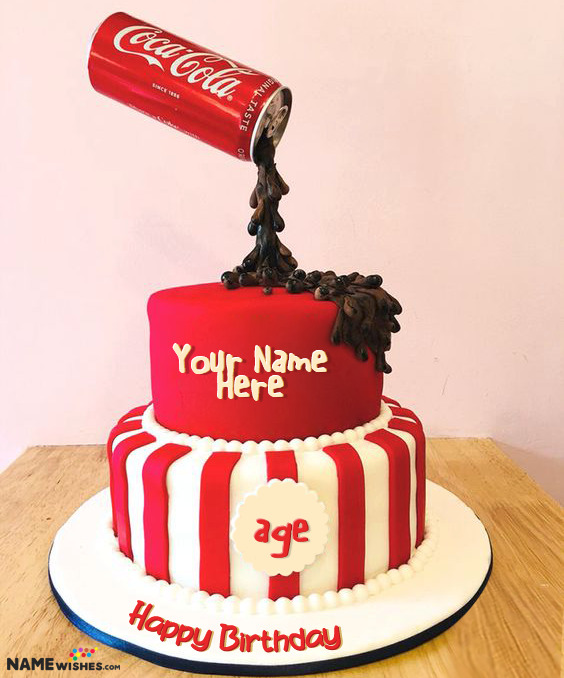 This gravity cake is filled with chocolate flavour combined with red velvet with frosting of chocolate ganache with chocolate chip chunks added between the layers and top is the Fondant Red colour to make it yummioest and delicious cake.
Write the name on the cake of your loved one or your friend and send this on her Birthday so she might never forget about your gift and the way yiu treat her on her's Birthday.