Wedding Wish Card For Couple With Names
Lovely wedding card for couple with names. Real like wedding wishes for your beloved ones. Make them smile on this event.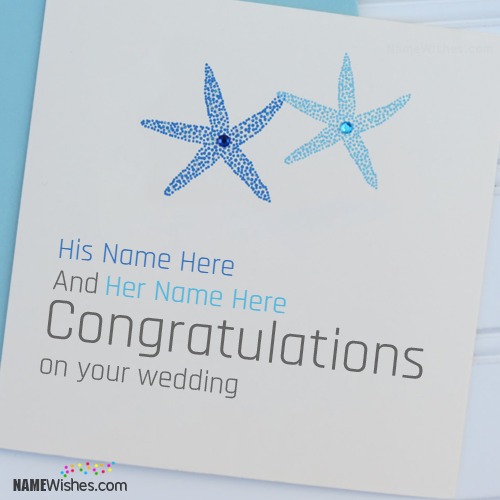 Wedding Wishes
Both of you are looking like a shining stars together. The stars which reflect their lights to lighten others that's how you are making our day beautiful also. This is the simple card from my side to wish you good luck for your better future and lovely married life. I want to see both of as a unit for whole life. May your dreams come true and God fulfil all your valid requirements or wishes. This is very easy way to make wish card for the wedding couple just click on that picture and write his her name on it and then generate the picture to make it visible on the social network or your devices.
Rajdhani-Regular
Rajdhani-Regular