Warm Happy Anniversary Wishes With Name and Photo
This perfectly happy anniversary wish is cute design digital art. Heart photo frame is surrounded with flowers and ribbons which gives extra beautiful look. Butterflies also give goosebumps :P. Enjoy the happiest day of your marriage anniversary or engagement anniversary or relationship anniversary. Recall all the meoments you spend together. Either they have fights, still you learn lots of things during those fights. And then that cute and special warm love after those fights. That is the best part of marriage relationship or any relation. When both partners are reunited with one another. Just because they love each other and can't live without one another happily.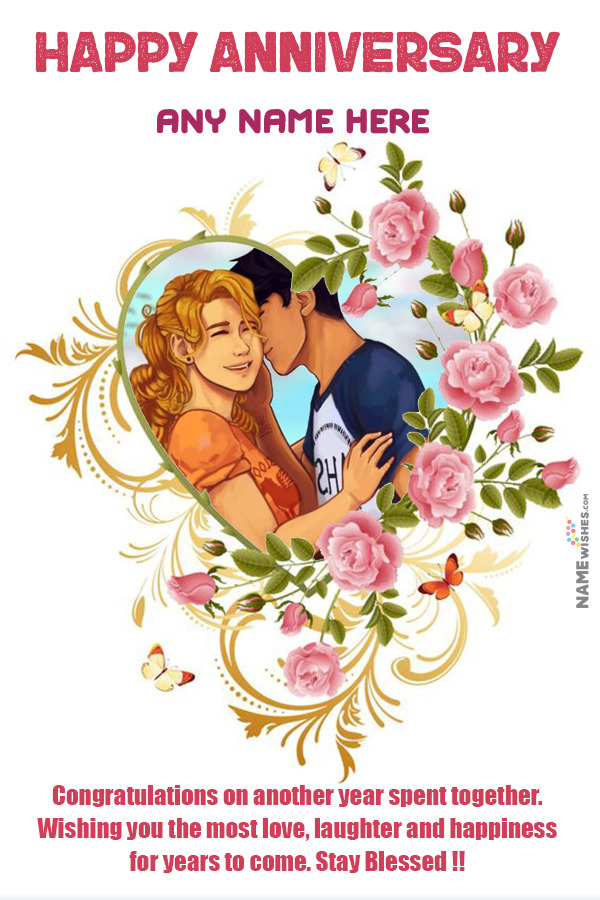 Always make some compromises in this world to live a  happy life. Cute digital art of a cyte couple is added in this frame. Any photo of your choice can easily be added without any hiustle. Just fit it to the perfect position. Happy Anniversary!!