Say Thank You In An Awesome Way
If you are looking for something interesting to say thank you to your friends, here you can write names on thank you cards.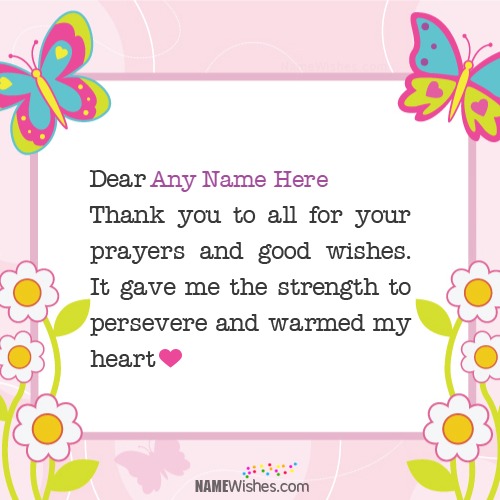 Thank You Images
all of us have the one person who deserve a thank you and here is a whole new way to say thanks for always being there for you , praying for your success, standing with you when no one else was, warming your heart with love and giving you the strength when you needed it the most, that special one is harder to find so never let him go and thank him with your own style by writing his name on the picture by clicking on it and send it to that special one
Cards are best way to say thanks to anyone. But if you write their names on the cards it becomes more special. Write now...
Write any name on the thank you note and thanks any person in a creative way. Thank you cards with name editing option.
Thanks your friends by heart if they have dome something special for you. Say thank you in a special with name thank you wish.