Happy Birthday Collage With 2 Sides and 3 Photos
Specially created this photo collage for the people who loves 2 sided cards. A double sided birthday card is classic for wishing online or by face.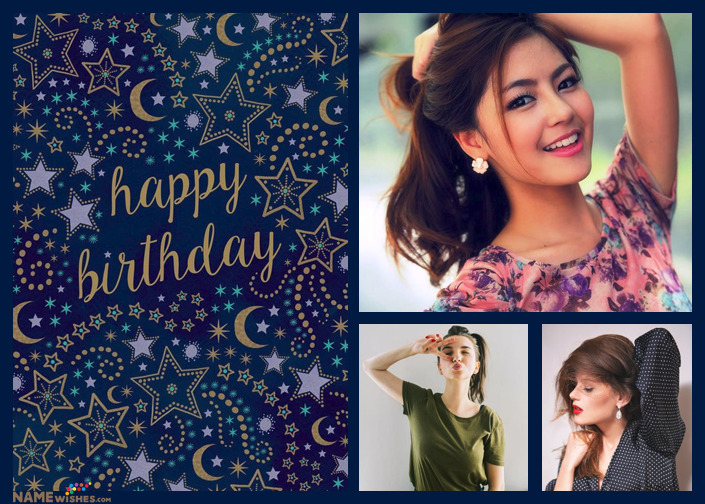 The left side of card has a beautiful birthday illustration with beautiful floral background. The colors are very attrractive in the shades of dark blue.
Collage side has the space for three photos of the birthday person. You can use any photos in this collage but try to use best selfies.
Thinking about how it will turn out? Try once you will be amazed, and will surely try it again for another birthday. We have a collection of other collages you can try. If you wants to try different thing then go for birthday cake with name or wishes.