Friendship Day Quotes - Mug With Friends Photo and Names
Send this friendship day quotes mug to your friends with your photo and friends names. They will love it when they will see their names and photo mug.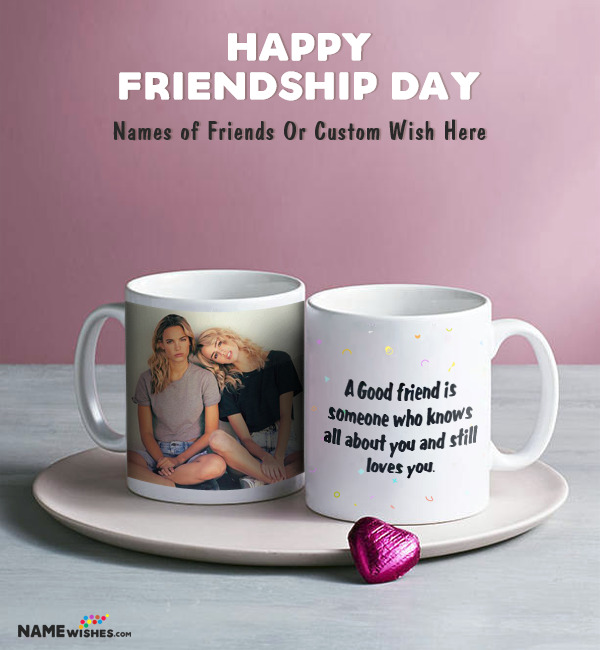 Happy Friendship Day Quotes
Friends are the best part of the life, and true, honest and loyal friends are very rare. So if you have any loyal friend then your are truly blessed. Enjoy together and live the moments.
Friendship Day is celebrate to make our friendship more strong and to capture more memories with our loved ones who care for us and always support in all ups and downs of Life.
You can Enter name of your friend with photo on this friendship day quotes and make them happy and surprise to see the mug with name and photo.
Celebrate Friendship by wishing friends in best way and making them feel how important they. Write their names on thanks Friendship Quotes.
Best Friendship Quotes with name wishes. Celebrate your friendship with love and write your friend's names on friendship wishes.
Celebrate this event with love and write your and your friends names on friendship quotes. Express your friendship in a special way.