Dairy Milk Chocolate Bar Cake With Name Edit Online
To wish all the chocolate lover's, this cadbury Dairy Milk chocolate bar cake is perfect.  Researchers believe that you loose your memory when you get older. I 'm asking you to dwell on the past and enjoy your life to the fullest. Start the cake. Happy birthday to you.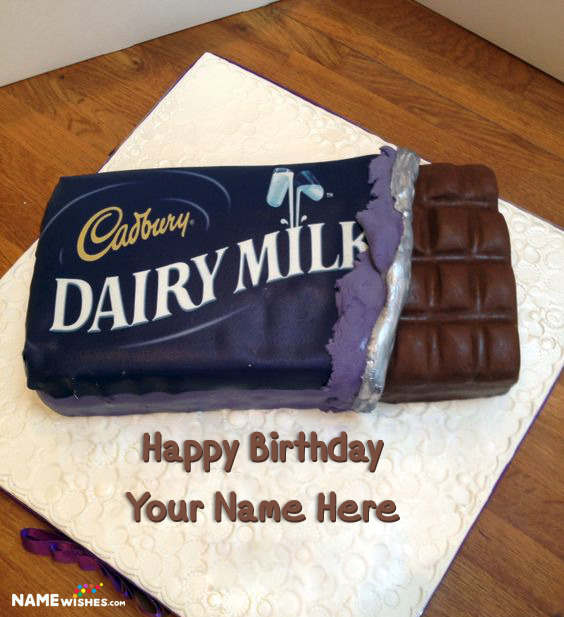 Words simply will not be enough to articulate how excited I am that you are starting another year of your life! My message for you on your birthday is that you are, and always will be, pleased and very well. Don't ever change anything!
Sending you this beautiful personalized chocolate cake as i know you LOVE Dairy milk and there is no best gift other than this my Love.