Cute Teddy Sorry Image With Name
Melt anyones heart by saying sorry with these cute images. Customize sorry images with names to make anyone forgive you.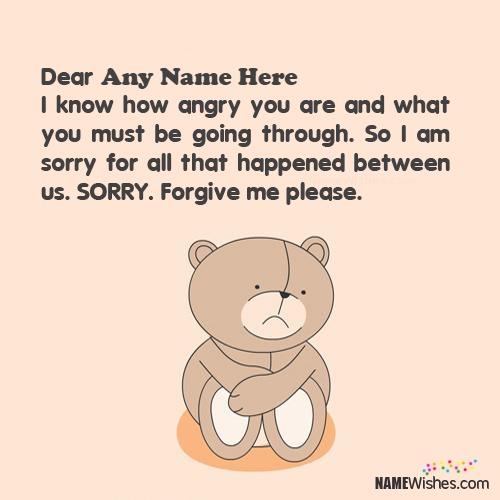 Sorry Pic
I know how angry you are and what you must be going through, so I am sorry for all that happened between us. I am also feeling guilty that I did not do well to you. You were special to me, you are still special to me and you will always be special for me. Based on the relation we have I have firm belief that you will forgive me after watching my post. There are my words to make you happy and to realized you that how important our relation is. Please do not spoil our relation and come back as soon as possible I will wait for you. Write his her name on the top of the picture and share it to that angry person.