Cadbury Chocolate Day Photo Frame Wishes For Everyone
Product Overview: A unique way to display your cherished memories, the Cadbury chocolate photo frame is made from rich and creamy Cadbury milk chocolate. This product merges functionality and indulgence, making it a great addition to any room.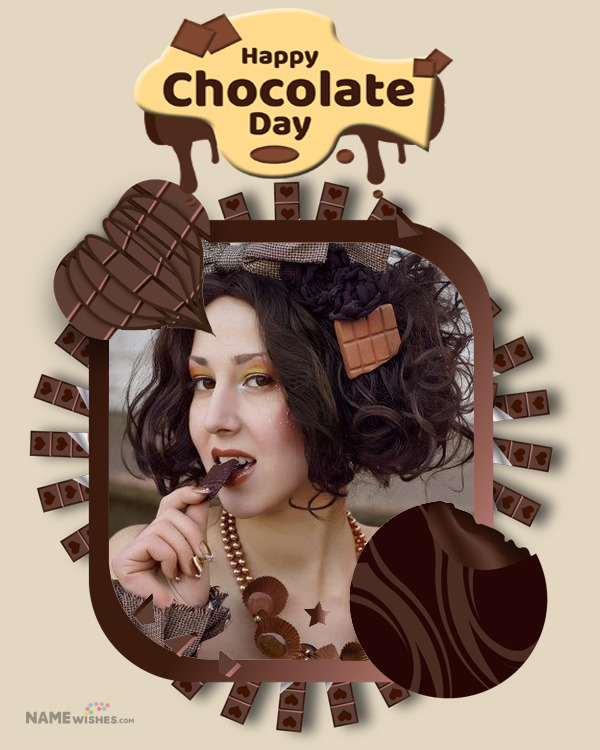 Cadbury Chocolate Photo Frame
Key Features:
Tasty Treat: The frame is crafted from delectable Cadbury milk chocolate, sure to satisfy any sweet tooth.

Display Memories: This photo frame is designed to hold a standard size photo, allowing you to showcase your favorite memories in a creative and yummy way.

Decorative Accent: Not only functional, this photo frame also serves as a decorative piece that brings a touch of chocolatey indulgence to any room.

Ideal Gift: This photo frame makes an excellent gift for friends and family who love sweets and appreciate unique gifts.
Storage:
To keep the chocolate fresh, it is recommended to store the frame in a cool, dry place away from direct sunlight.
Usage:
The Cadbury chocolate photo frame is for indoor use only and should be protected from moisture and extreme temperatures.

To maintain the quality and longevity of the chocolate, it is advised to handle the frame with clean and dry hands.