Personalized Birthday Gift - Snacks Box With Name Photo
Searching birthday gift for a foodie lover? For the one who loves to eat snacks? For one who loves to party? Consider this amazing snack box filled with your lovely dark chocolate chip caramel cake, two of your favourite desserts, one coke to mae you refresh, chocolates and some other snacks which you will definitely love to eat.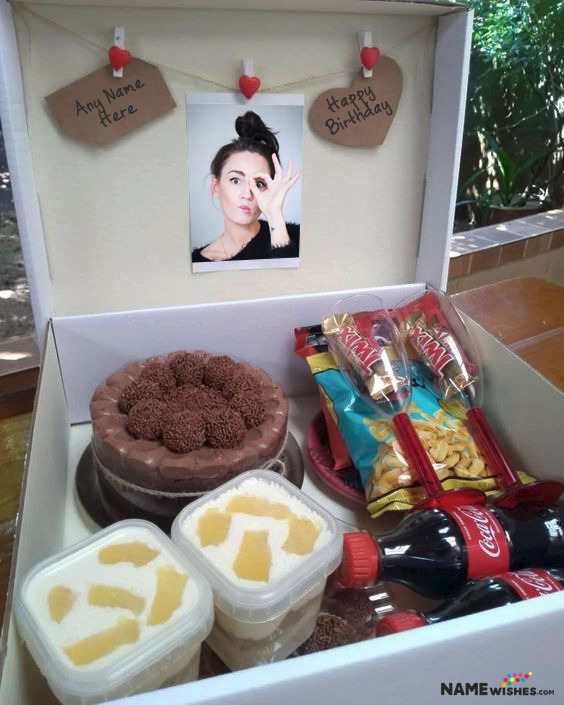 The party is not complete without any thought and introspection. Take the opportunity to glance behind you; there are keys to the potential.
Write the lovely name of friend and insert the beautiful photo of the pretty lady to express your love and friendship on this special precious day. Try this personalized birthday gift for your mother also.
Atofont_Regular
Atofont_Regular