Dairy Milk Chocolate Birthday Cake With Name Edit
This awful chocolate cadbury dairy milk fudge cake is specially for chocolate lovers who loves to eat chocolates anytime. You can easly send this beautiful chocolate cake to your sister, brother, husband, wife, mother, dad or friend or any relation who is choco lover and loves dairy milk.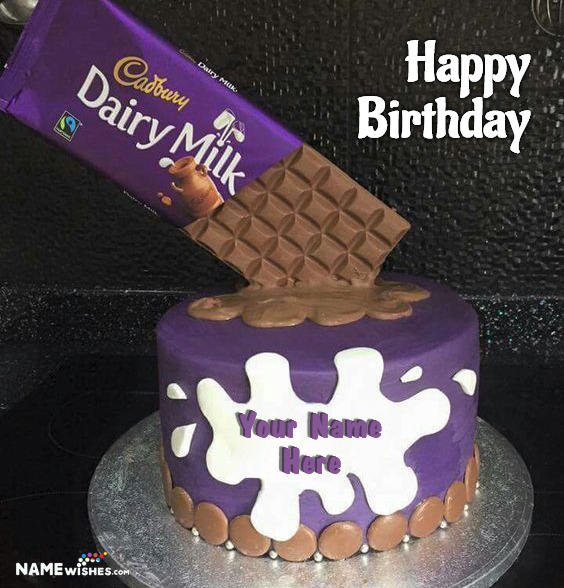 This gravity cake is purely made from dairy milk and have chunks of chocolate chips as well. The chocolate bar is of fondant and the round cake have red velvet flavour with chocolate ganache frosting between the layers.
Write her name on the cake and send this to wish her on her Birthday.
Aladin-Regular
DawnCastleBold