Customized Valentine Cake With Name Online
Valentine's Day is just around the corner, and what better way to show your love than with a customized Valentine cake with your special someone's name on it? Online ordering has made it easier than ever to get the perfect cake delivered straight to your doorstep, and there are a variety of options available to make your cake truly one-of-a-kind.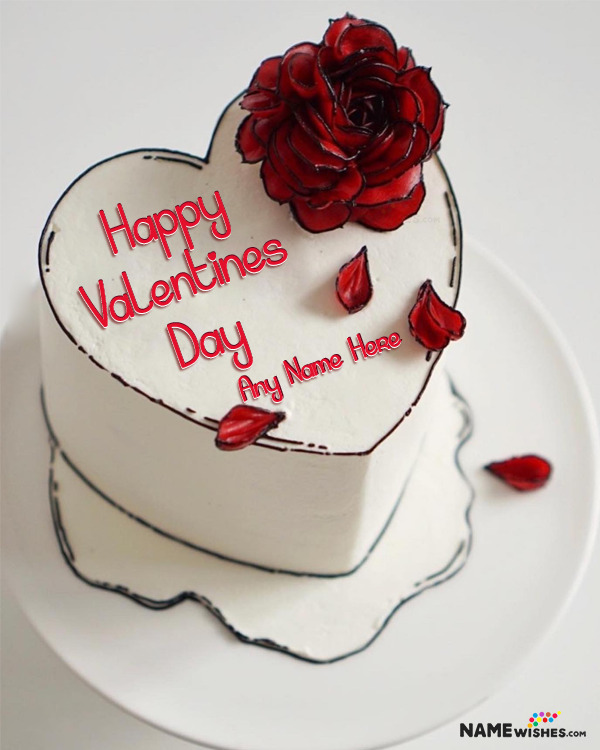 Customized Valentine cake
Customized cakes are becoming increasingly popular as people look for new and unique ways to celebrate special occasions. A cake with your loved one's name on it is not only a thoughtful gesture but also a personal touch that will make the day even more memorable. Online bakeries have made this process even more convenient, as you can order your cake from the comfort of your own home.
When it comes to choosing a cake design, the options are endless. You can choose from a wide range of flavors, including classic options like chocolate and vanilla, as well as more unique options like red velvet and carrot cake. The bakeries also offer a variety of frosting options, including cream cheese, buttercream, and whipped cream, so you can choose the perfect topping to complement your chosen flavor.
Valentine's Day cake online
One of the biggest advantages of ordering a customized Valentine's Day cake online is the ability to add your own personal touch to the design. You can choose a special message or image to be printed on the cake, or even have a photo of you and your loved one added. This makes the cake truly unique and personal, and your special someone will be touched by the effort you put into making the day special.
In conclusion, ordering a customized Valentine's Day cake with your loved one's name on it is a wonderful way to show your love and affection. Online ordering makes it convenient and easy, and the range of options available means that you can choose the perfect cake to suit your taste and budget. So why not surprise your special someone this Valentine's Day with a customized cake that they will never forget?