Cool Happy Birthday Cake For Dad With Name - Men Cake
Finding the perfect happy Birthday cake for your Dad brother or husband? You are at the right place. This is the perfect cake ideally designed for men.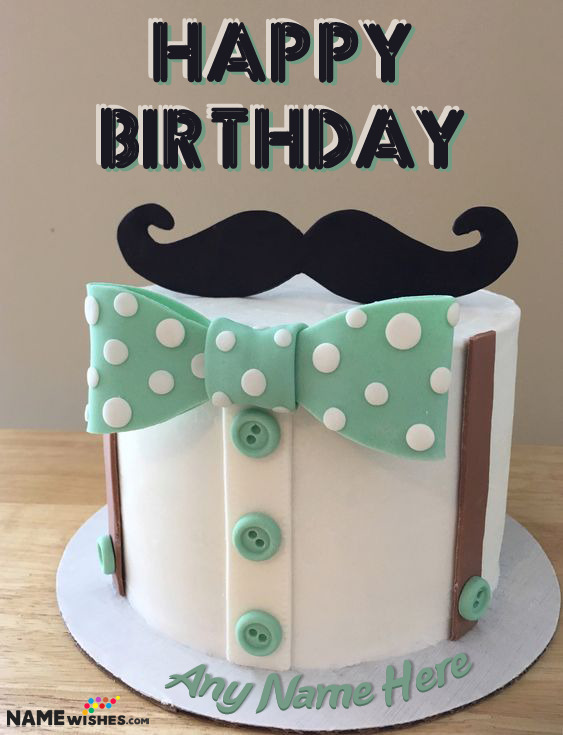 Birthday Cake With Name and Photo
Surprise your Friend on her birthday with this Tik Tok Birthday Cake. Perfect cake for Social Addict friend. Write her name and insert her photo.
Write anyone's name on flowers birthday cake and celebrate their birthday in special way. They will love birthday cake with name.
Want to congratulate a unique birthday? Happy birthday cake with name and photo edit will help you write your name and put your photos on special birthday cake, with many themes for you to choose to wish your family, friends and relatives and lover a happy birthday. Choose the birthday cake below to create and download free happy birthday photos or send birthday greetings online to everyone right now.
Special chocolate birthday cakes for special persons. Don't waste time on boring birthday wishes. Write any name on birthday cakes now online.
Write name on this lovely happy birthday cake with name and photo edit online. This lovely abstract art cake is designed beautifully and it is filled with caramel crunch along with red velvet flavor cake.
Makeup kit birthday cake with name For those girls who love to wear makeup all the time. Create this for that pretty girl on her birthday as wish cake.
Special birthday cake with name and pic edit is the best cake online for special people. Surprise your friends and family with this real birthday cake heart.
This heart shaped birthday cake with name and photo is filled with whipped ice-cream. Cover this cake with any photo and anyone's name for wishing.
Birthday of the one who loves to see the dance of peacock? You are at the exact place. Just write his or her name on this colorful cake and send them.
The best ever happy birthday cakes for lovers with the option to write name which looks like real. Get one now and impress them.
Beautiful cake designed with fresh flowers and butterflies. Beautiful golden balls gives an elegant look. Share this beautiful cake with your friend on Birthday.
Set 3 photos of you or with your spouse on birthday cupcakes. Only online birthday cake with photo with 3 snaps for wishing awesomely to anyone.
Customized heart birthday cake with name and photo is the new type of birthday wish idea. Sending romantic heart cake on birthday with name is easy.
Write anyone's name on new red velvet birthday cake and celebrate birthday in a special way. Impress them with their name written on cake.
Write any name on Kit Kat shaped birthday cake which looks like real and make anyone's birthday awesome. It will make them feel special.
Write any name on best ever chocolate birthday cake and impress anyone on their birthday in a best way. They will love it. It looks like real.
Unique way to wish your friends a very happy birthday. Write any name on chocolate birthday cake and make it special. It looks like real, try ones.
Now write your name on birthday cake which is specially designed for BMW lovers. Send this birthday cake to your friend who love BMW Cars.
Wish someone with this beautiful rose Dark chocolate birthday cake. You just have to add photo and Name of your friend. Download photo and send it.
Donuts birthday cake with name and photo is for you if you are love donuts. This colorful birthday cake is best for friends and family to wish birthdays.