Chocolate Heart Birthday Cake With Name
Looking for unique birthday cakes? Wanna wish your beloved ones in a special way? Then write friend's name on the chocolate heart cake.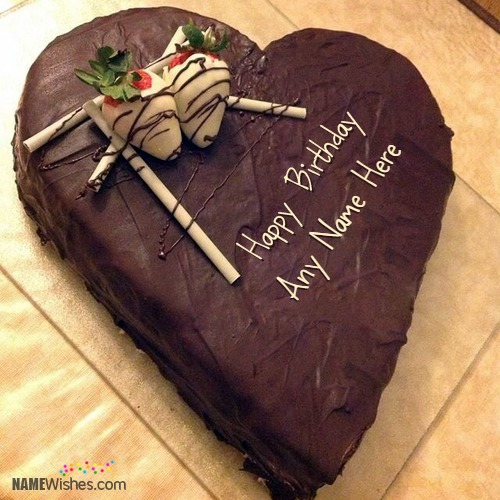 Birthday Cake With Name and Photo Edit
Birthday should be a day when someone gets to feel pampered, loved and spoiled. Sometimes, it can be hard to pick the right birthday wish for your friend on his or her special day. What can you do, or say, to let him or her know how much you care? While some messages are sweet, others are funny; some are sarcastic, and some are serious. Which wish is best for your friend? here is an idea to get you started. all you have to do is write your friends name on this yummy chocolate cake picture and then send it to them on any social network or share it on your wall on Facebook, Twitter etc and tag the birthday friend.
Unique way to wish your friends a very happy birthday. Write any name on chocolate birthday cake and make it special. It looks like real, try ones.
Write your name on birthday cakes like real decorated cake. By this tool you can write any name online on lot of birthday cakes in seconds.
Special chocolate birthday cakes for special persons. Don't waste time on boring birthday wishes. Write any name on birthday cakes now online.